Their findings have been published in EMBO Report on September 17, 2018.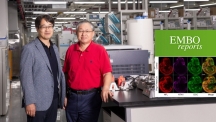 A team of researchers, affiliated with UNIST, has discovered a key protein that serves as the basic element for the development of intracellular structure of nerve cells. This protein, known as PLCγ1, is particularly important in connecting... Read More
Their findings published in the recent issue of the journal Molecular Psychiatry.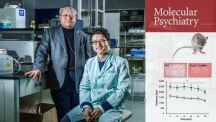 A team of researchers, affiliated with UNIST has made a significant breakthrough in the search for the potential root causes of bipolar disorder. The research team, led by Professor Pann-Ghill Suh of Life Sciences at UNIST conducted a study... Read More