Soldi will be displayed at Dubai Design Week between 12-16th of November, 2019.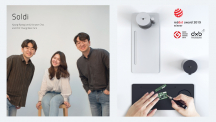 Maker Culture, which can also be called Do-It-Yourself Culture (DIY Culture), is spreading steadily throughout the world. Thus, those industries that provide design tools and DIY kits continue to grow. The same goes for the tools and techno... Read More
Professor Yunwoo Jung's design team receives the 2016 iF Design Award.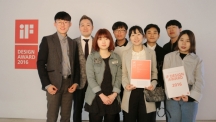 UNIST's design school has again been recognized worldwide for producing high quality and cutting-edge design products. This includes recent achievements by a UNIST design team, led by Professor Yunwoo Jung from the School of Design an... Read More