Their findings have been published online in the ISME Journal.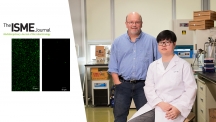 An international team of researchers, affiliated with UNIST has unveiled that biofilms formed by pathogenic bacteria can be degraded by bacterial predators. They expect that this breakthrough can aid in removing biofilms, the root causes of... Read More
UNIST, Yeejoo Co., Ltd., and KICET develop an anti-bacterial fabric, using a natural bacterial pigment.
Contributing to public health and community wellbeing.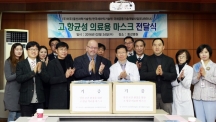 Antibiotics have proven to be a valuable weapon in the fight against infectious bacteria. However, due to the excess use of antibiotics in conventional treatments, overtime antibiotics have become less effective. This widespread use of anti... Read More