Their findings have been published in Science Advances on March 6, 2020.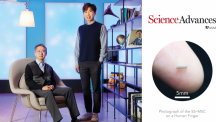 A tiny microsupercapacitor (MSC) that is as small as the width of a person's fingerprint and can be integrated directly with an electronic chip has been developed. This has attracted major attention as a novel technology to lead the e... Read More
UNIST has been included in the list of Samsung's 2017 first half future technology fostering projects, released on September 28.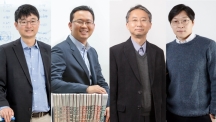 Three UNIST research teams have been selected for this year's Samsung Research Funding Program for Future Technologies. The selected projects will be supported through a research funding of up to 2 billion won for the next three to five yea... Read More