Their findings have been published in the October 2022 issue of Scientific Reports.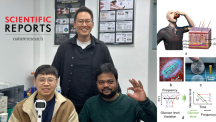 Abstract Continuous glucose monitoring systems (CGMS) are becoming increasingly popular in diabetes management compared to conventional methods of self-blood glucose monitoring systems. They help understanding physiological responses toward... Read More
The 2019 U-Finder Day Season 2 was held af 2F Auditorium of Main Admin. Bldg. of UNIST on December 13, 2019.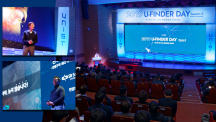 Startup companies based off scientific research results carried out from universiti laboratories are challenging themselves to overcome the limitations of existing industries. Entrepreneurs equipped with cutting-edge technologies such as bi... Read More