UNIST held a meeting to undertake the' Manufacturing Data Analytics-based Smart Factory Implementation Project' on June 10, 2020.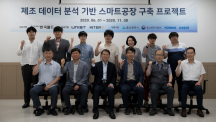 Universities and companies will join hands to build smart factories in Ulsan region. The main purpose of this is to improve the competitiveness of local industries via manufacturing innovation, which combines big data and artificial intelli... Read More
Their work has been also selected as the best paper of 2018 KIST Convergence Research Policy Fellowship.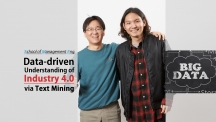 The Fourth Industrial Revolution, also referred to as Industry 4.0, has been widely discussed at various venues, such as the World Economic Forum (WEF) at Davos. However, its concept has from early times been somewhat blurred. A research te... Read More