The 2022 Outstanding Faculty Awards Ceremony took place on Tuesday, April 11, 2023.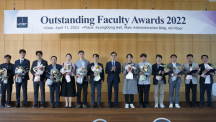 Each year, UNIST seeks to recognize outstanding employees who exemplify above and beyond performance excellence through their work and the support they provide to help the university accomplish its mission. It is the hard work and dedicatio... Read More
Prof. Jeong Beom Kim's startup company, SuPine Therapeutics Inc. has recently been honored with commendation from MSS.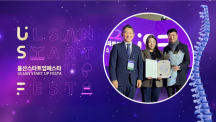 SuPine Therapeutics Inc., a UNIST-based biotech venture founded by Professor Jeong Beom Kim in the Department of Life Sciences at UNIST has recently been honored with the commendation from the Ministry of SMEs and Startups (MSS) at the 2022... Read More