The work by Professor Gi-Hyoug Cho indicates "During Summer, temperatures in Ulsan are 2.5°C higher than rural areas".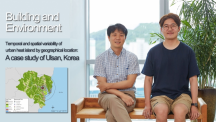 Rising temperatures are threatening urban areas, including Ulsan city due to a regional climate phenomenon, known as the Urban Heat Island (UHI) effect. Therefore, there is an urgent need to implement necessary mitigation measures, such as ... Read More
Their findings have been published in the May issue of Environmental Pollution.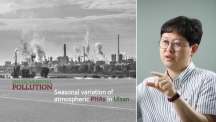 A new study, affiliated with UNIST offers decisive proof that South Korea's Ulsan city is affected by toxic substances contained in fine dust particles, regardless of the season. In particular, the emission rates of volatile organic c... Read More