A recent work by Distinguished Professor Bartosz Grzybowski has been published in the latest issue of Nature.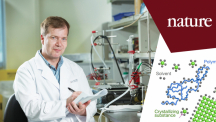 The process of examining characteristics of drug candidates thoroughly is essential for obtaining institutional approvals of new drugs for which high-quality crystallographic data are required. Indeed, growing large crystals of good quality... Read More
Their findings have been published in Science Advances on November 11, 2019.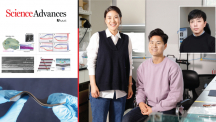 The stingray, which spends much of their time partially buried on the ocean floor, uses its paired pectoral fins to stabilize their movement through the water and sweep away sandy foreign particles from its surface. A research team, affilia... Read More