Their findings have been published in eLife on June 23, 2020.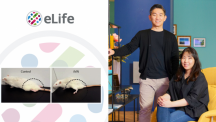 The spinal cord is a bundle of nerves inside the spine that gives your body structure and support. Spinal cord injuries (SCIs) tend to be devastating and most are permanent. Recent research has shown that motor neuron obtained from s... Read More
Professor Jeong Beom Kim, founder of SuPine Therapeutics Inc. receives MSS Minister's award.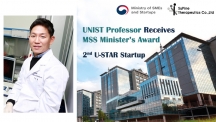 Professor Jeong Beom Kim in the School of Life Sciences has been awarded by the Korean Ministry of SMEs and Startups (MSS) on December 14, 2017. The award was directly related to his recent research and development efforts in finding prospe... Read More