The 2022 Outstanding Faculty Awards Ceremony took place on Tuesday, April 11, 2023.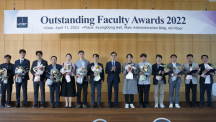 Each year, UNIST seeks to recognize outstanding employees who exemplify above and beyond performance excellence through their work and the support they provide to help the university accomplish its mission. It is the hard work and dedicatio... Read More
Their findings have been published in the February 2021 issue of Nature Communications.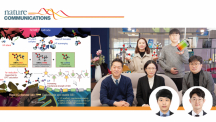 A joint research team, affiliated with UNIST has unveiled a novel electrolyte additive that could enable a long lifespan and fast chargeability of high-energy-density lithium-ion batteries (LIBs). Published in the February 2021 issue of Nat... Read More