The 2019 U-Finder Day Season 2 was held af 2F Auditorium of Main Admin. Bldg. of UNIST on December 13, 2019.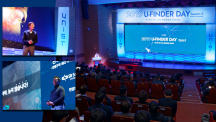 Startup companies based off scientific research results carried out from universiti laboratories are challenging themselves to overcome the limitations of existing industries. Entrepreneurs equipped with cutting-edge technologies such as bi... Read More
UNIST signed MOU with UCSD, City of San Diego, and Ulsan City in furtherance to their mutual understanding to collaborate in the area of intelligent transportation sector.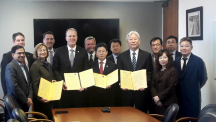 A Memorandum of Understanding (MoU) on scientific, technical, economic, and industrial cooperation was signed amongst UNIST, University of California San Diego (UC San Diego), the City of San Diego, and Ulsan Metropolitan City on March 1, 2... Read More