This study was published ahead of official release on July 24th via the online edition of Commun. Pure Appl. Math.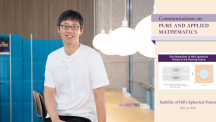 Abstract We study stability of a spherical vortex introduced by M. Hill in 1894, which is an explicit solution of the three-dimensional incompressible Euler equations. The flow is axi-symmetric with no swirl, the vortex core is simply a bal... Read More
Their findings have been published in Science Advances on November 11, 2019.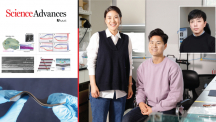 The stingray, which spends much of their time partially buried on the ocean floor, uses its paired pectoral fins to stabilize their movement through the water and sweep away sandy foreign particles from its surface. A research team, affilia... Read More