Professor Yunwoo Jung's design team receives the 2016 iF Design Award.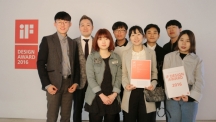 UNIST's design school has again been recognized worldwide for producing high quality and cutting-edge design products. This includes recent achievements by a UNIST design team, led by Professor Yunwoo Jung from the School of Design an... Read More
The degree show of Industrial Design Track was held in Seoul.
14 works with the concept of Connexio were displayed and showed the meaning of convergence of studies.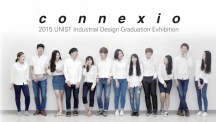 UNIST future designers (School of Design and Human Engineering) had been displayed their masterpieces from December 18 to 23, 2015 at the Industrial Design Graduation Exhibition in Luminarie gallery, Seoul. Total 14 products including furni... Read More