The work by Distinguished Professor Feng Ding from IBS CMCM at UNIST has been appeared in Advanced Materials on January 19, 2022.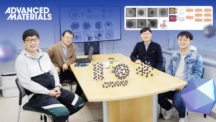 In history, the synthesis of key materials, such as bronze, steel, polymer, and silicon, represents the most advanced technology of human society. Until now, the discovery of a new material and the development of materials highly depends on... Read More
Their findings have been published in Science Advances on March 6, 2020.
A zero bandgap boundary discovered in insulating hexagonal boron nitride sheets with could pave the way for new nano-electronic devices.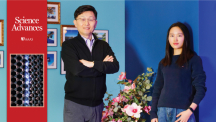 In the field of 2D electronics, the norm used to be that graphene is the main protagonist and hexagonal boron nitride (hBN) is its insulating passive support. An international team of researchers, affiliated with UNIST, has made a discovery... Read More