A new book written by UNIST professors explores the issues and trends in education for the cultivation of future convergent science and technology talents. This book not only sheds new light on convergence, which has long been centered around science and engineering but also stresses the need for convergent learning environments suitable for postsecondary education from the perspective of humanities and social sciences.
The book, titled 『Humanities and Social Sciences for Convergence: Focusing on Creative Humanities Education for College Students』is the first of a five-part series, published by the UNIST Division of General Studies' Creative Humanities Education and Research Center.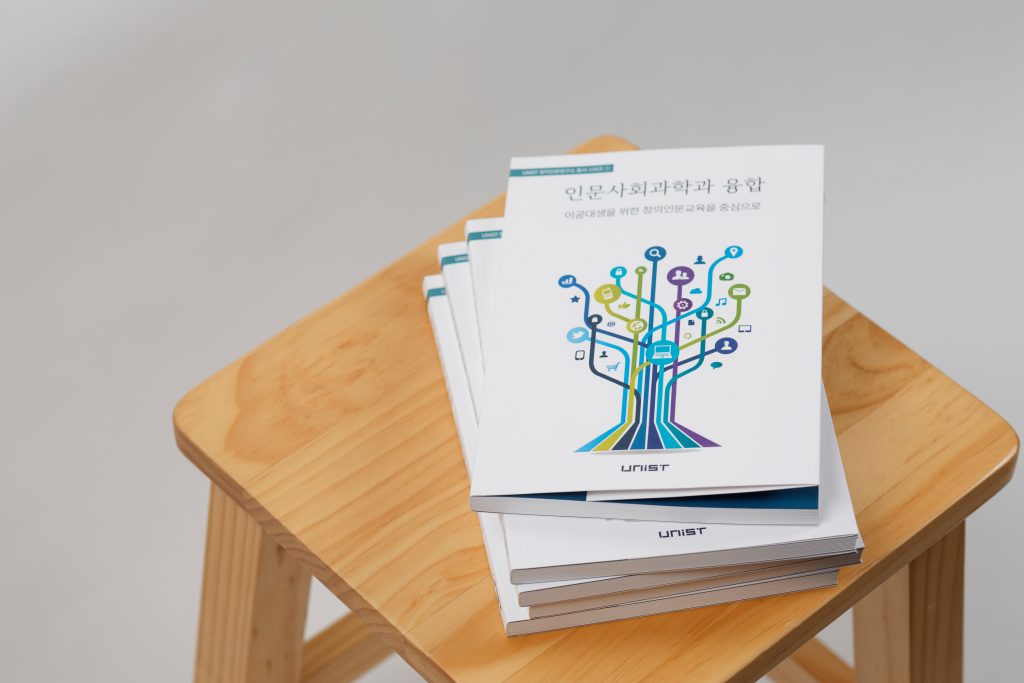 As the title suggests, the book discusses the present and future of creative humanities education, pursued by universities specialized in S&T based on a compilation of previous scholarly activities carried out by the center. In particular, the book asks what are the primary functions of humanities and social sciences for the development of convergence education and the advancement of postsecondary education.
A total of seven UNIST faculty members participated in writing the book, which includes Professor Jeongyeon Kim (Applied linguistics), Professor Jooyoung Lee (History), Professor Jinsook Choi (Korean literature), Professor Sung Phil Kim (Ergonomics), Professor Youngshin Kwak (School of Design and Human Engineering), Professor Kyung A Son from UNIST Innovative Education Center, as well as a number of experts from each field.