On October 12, UNIST has announced that it has received a KRW 20 million endowment from its alumnus, Jeong Yoon Park who is also the president of InterX Co., Ltd. The endowment presentation ceremony took place in the Main Administration Building of UNIST.
The fund, delivered on this day will be used to provide financial assistance for those students, majoring in business administration, and to disburse project funding for the Center for Innovation and Entrepreneurship Research (CIER).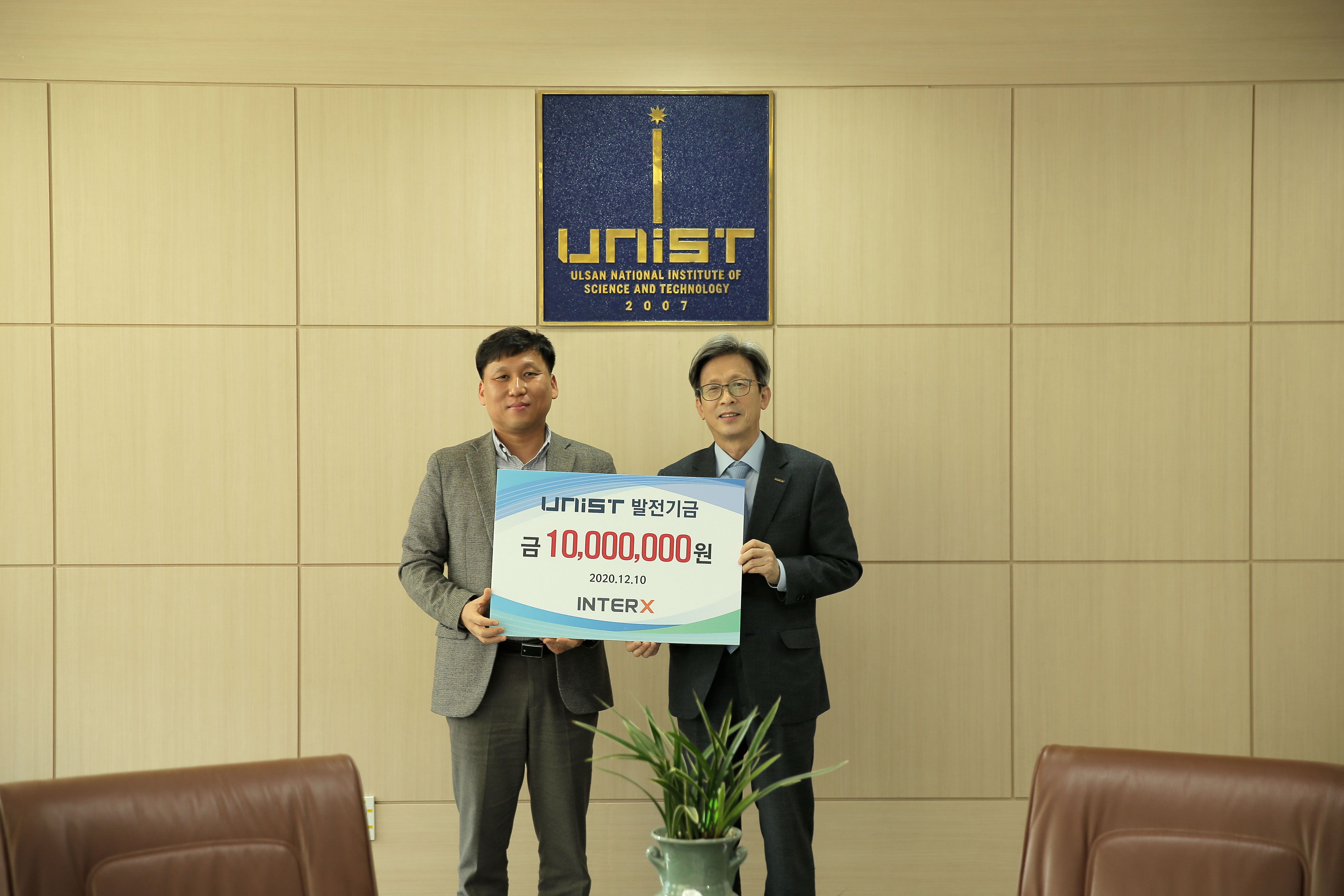 InterX Co., Ltd. is a company that provides AI-driven analysis of manufacturing big data. CEO Jeong Yoon Park is a recent graduate of UNIST Graduate School of Technology and Innovation Management.
It has recently unveiled an AI-powered analytics platform, which helps manufacturers to monitor their product manufacturing processes and improve entire business operations. The company has recently moved into UNIST AI Innovation Park to make joint efforts to upgrade its services.
Meanwhile, this is the second time InterX Co., Ltd. has delivered such funds to UNIST. In December 2020, the company delivered a KRW 10 million endowment to UNIST College of Information-Bio Convergence Engineering to advance AI research and education.