《Editor's Note: The spread of COVID-19 has brought significant changes to college campuses worldwide, forcing virtually all universities in South Korea to switch to online education. UNIST has been conducting non-face-to-face lectures since the first semester of 2020. However, with the recent decline in cases, many expect that campus life will soon return to normal. In order to help new students adapt to university life, the UNIST News Center and the Student Affairs Team plan to produce more episodes of 'Welcome, First-Time at UNIST?' in series.》
The UNIST indie music band club, Unplugged brings various acoustic indie music activities.
---
Greetings from the UNIST Indie Music Band Club, Unplugged!
Spring has passed and summer is here, so there has been increasing interest in outdoor recreation. Unplugged is also looking forward to a full return to in-person live events in 2022.
Founded in 2009, Unplugged is an organization that pursues acoustic and indie genres of music – the kind that you might enjoy listening to, while walking down the street, studying, or whenever and wherever you are. We hope that you can enjoy our music year-round.
Acoustic music trades electronic equipment for an instrument's original sound. Stepping away from the conventional notion that electronic music is essential, acoustic music brings out the unplugged essence of many instruments, including tong guitar and other strings, vocals, percussion and more. Our music relies not on the virtuosity and electronic gadgetry of the performer but on the meaning and sensations of the music itself.
Spectators often remark on the skill and understanding of acoustic musicians. By stripping away electronic equipment and shifting focus away from the performer and towards the music, we hope to fascinate you with the music itself.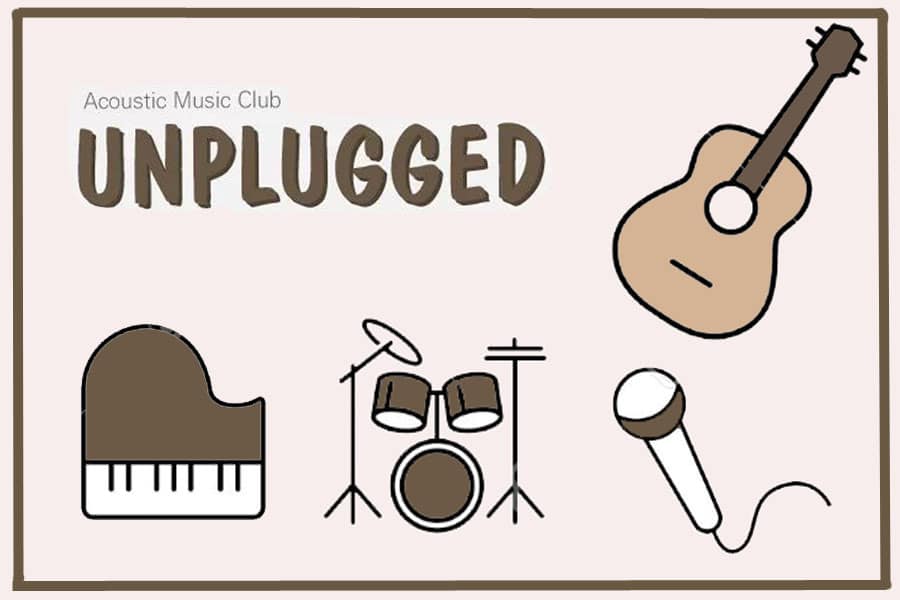 Images of musical instruments, performed by Unplugged. l Image Credit: Official Facebook Page of Unplugged
Indie Music (short for 'independent') refers to rock or pop music produced by up and coming bands working with small record companies. Some argue that when a group or record label gets more money and becomes famous, they have 'sold out' and are no longer indie musicians. In fact, there are some indie labels that are bigger than the average celebrity promoter. The spirit of indie music is thus not about the size and more about a disinterest in fortune or fame. Rather than curating music that will appeal to a broad audience, Unplugged encourages musicians to make the music they enjoy.
Unplugged places equal importance on the creation process as much as the final result. Often when musicians join together, each may end up focusing on the sound of his own respective instrument. But in an indie jam, we try to read the glances and expressions of the other players to sync with their sound. When the concert progresses by focusing on each other's sounds, everyone can focus on the music and feel that everyone has taken it a step further to take the performance to the next level.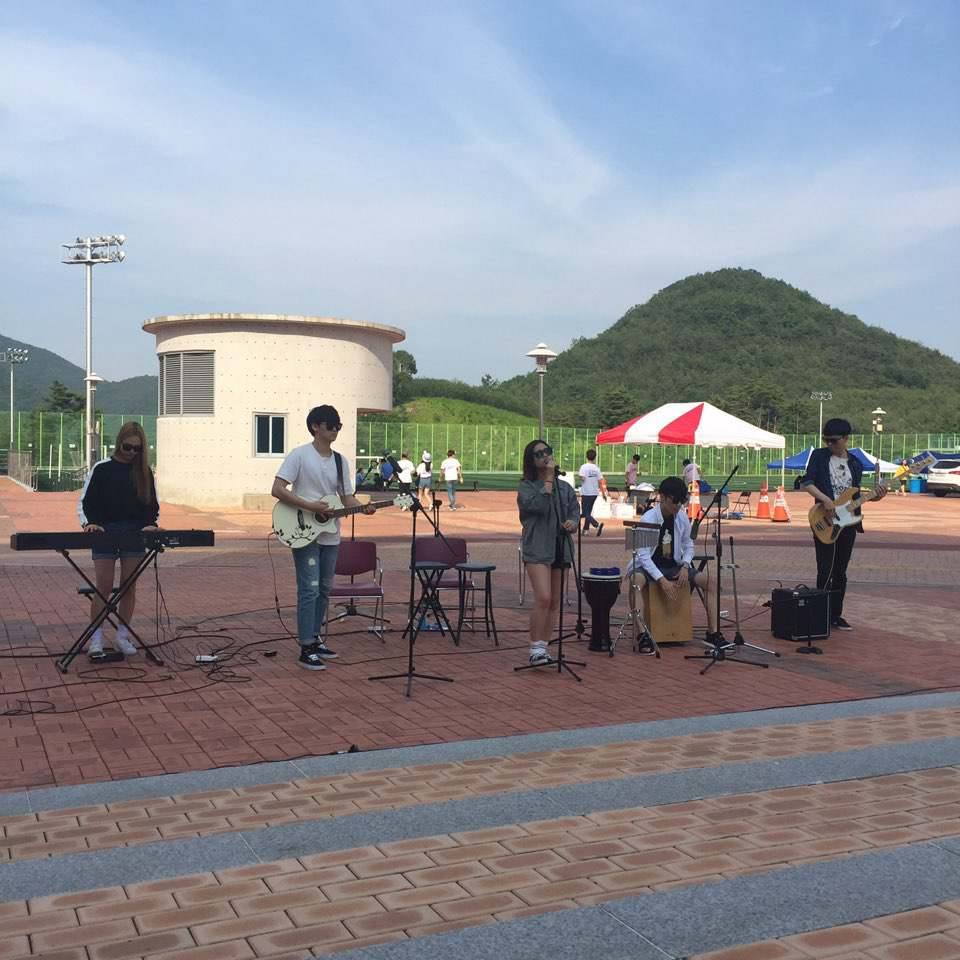 Busking performance by Unplugged. | Image Credit: Official Facebook Page of Unplugged
Moreover, Unplugged is a club where you can mingle with your peers. As members listen to their favorite songs, they have time to join together and give each other valuable feedback. Practicing gives them the chance to perform with people who have chosen the same song or to team up with friends in the club.
New members are introduced to the community through an orientation session. The highlight of the Unplugged orientation is the joint practice between members of different sessions. There are also a number of fun activities on offer, such as busking and performances at other universities. The excitement of having multiple audiences watch the show with their friends and the thrill of the show itself is a priceless experience.
We also attach great importance to communication between Unplugged members. There is mutual respect between seniors and juniors, who learn, compromise and live together. More than a club activity, Unplugged is a small society of like-minded musicians. Communication between the members of the department is thus crucial, even in the absence of musical instruments. Communication is also a major part of joining together with musical instruments.
Now that the social distancing is over, we want to create this communication not just as a story between us, but with you as well. We hope to see everyone on campus enjoy music and find their own color in music.