"Discover valuable career and life skills at UNIST!"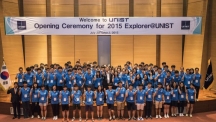 Each year UNIST hosts an enriching summer program to help Korean youth prepare for a world that is increasingly shaped by science and technology. In the summer of 2015, UNIST has launched the "2015 Summer [email protected]," a spec... Read More
Stay tuned for more information about 2015 Humanities Festival, July 22-24.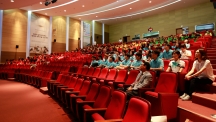 On Wednesday 22nd July, UNIST launched the 2015 UNIST Humanities Festival, bringing together gifted students from universities and high schools, specialized in Science and Technology. This is a three-day event, held from Wednesday, July 22... Read More