Securing foreign brains to fuel the nation's economic growth.
Prof. KwangSoo Kim appeared on YTN Science documentary channel.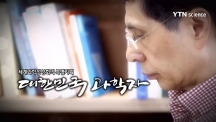 Story of UNIST's strategy to attract and secure top talents has been introduced in a documentary program by YTN Science on Thursday, November 5th, as one of the great examples that will further boost national competitiveness in the er... Read More
President Mooyoung Jung spells out UNIST's future directions.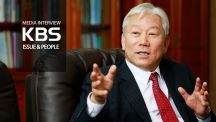 The future directions of UNIST have been outlined in the KBS program "Issue & People", which was broadcasted on Monday, November 16, 2015. During the interview with Issue & People, UNIST President Mooyoung Jung spelled o... Read More