Reaching well above our quota of 30, with a competition rate of 87.53 to 1.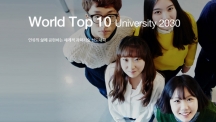 UNIST Admissions today announced that they received a record number of applications for admission to the Class of 2020. When the admission for 2016 ended on Monday, December 28th, records showed that we reached well above our quota of 30, w... Read More
A new type of solid electrolyte was introduced on Advanced Materials.
Prof. Yoon Seok Jung's team discovered the solution-process to develop all-solid-state-lithium batteries.
The joint research team of Prof. Yoon Seok Jung (UNIST, School of Energy and Chemical Engineering) and Prof. Seng M. Oh (Seoul National University) discovered a new way to develop all-solid-state lithium batteries without a risk of conflagr... Read More