Preparing students to become more successful in their future science related endeavors.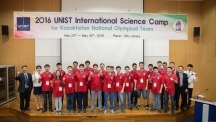 The 2016 UNIST International Science Camp will be held at UNIST from May 24th to 30th, 2016, inviting a National Science Olympiad Team from Kazakhstan, a country rich in natural resources. This is a weeklong intensive problem solving camp t... Read More
Public institutions' auditors promise to improve integrity in the workplace.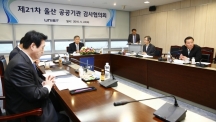 On May 24th, 2016, the local auditors in public institutions have gathered at UNIST to discuss ways to improve integrity in the workplace. Organized by Auditor Sung Euk Lee of UNIST, the meeting for Ulsan Region Public Institutions Audit Co... Read More