Leading Northeast Asia Oil Hub project to success.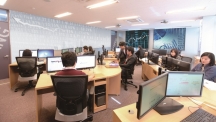 UNIST has recently been selected as a support university for a project to foster basic human resources for energy fields by the Ministry of Trade, Industry, and Energy (MOTIE). This will accelerate the Energy Trading Manpower Cultivation Pr... Read More
Partnership to advance nuclear technology to meet future energy needs.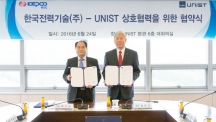 On June 24, UNIST signed a Memorandum of Understanding (MoU) with Korea Electric Power Corporation Engineering & Construction Company (KEPCO E&C) to collaborate on and support nuclear energy research and development in areas of nucl... Read More