The 6th International Trading Conference will be held at the Lotte City Hotel Ulsan, October 25th, 2016.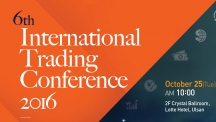 UNIST has been chosen to host the sixth International Trading Conference (2016 ITC) on October 25 at the Lotte City Hotel Ulsan, South Korea. The conference is jointly organized by the city of Ulsan and the Ulsan Port Authority (UPA). This... Read More
UNIST prepares to take off as a world-leading research-focused institution
The completion ceremony of the 2nd phase of construction takes place on October 18, 2016.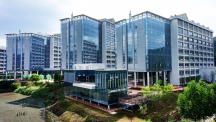 UNIST today opened the doors of its new buildings to local government officials during a ceremony to celebrate completion of the second phase of construction. The event, which included a tour of the facility, recognized the $200 billion in... Read More