Their findings have been published in the November 2018 issue of Advanced Energy Materials.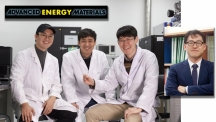 Lead-based perovskites already gained much attention as promising materials for low-cost and high-efficiency solar cells. However, the intrinsic instability and the toxicity of lead (Pb) have raised serious concerns of the viability of Pb-b... Read More
The 2018 UNIST Entrepreneur Night was held in the Kyungdong Hall of Main Admin. Bldg. on December 1, 2018.
More than 150 alumni, students and faculty members attended the event.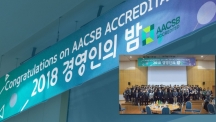 The entrepreneurial alumni, students, and faculty members of UNIST gathered together on the evening of Saturday, December 1, 2018. The School of Business Administration at UNIST held a special gathering of entrepreneurs, namely '2018... Read More