Their study appeared in Physical Review Letters as Editors' Suggestion on January 31, 2019.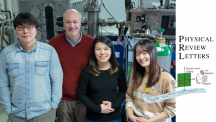 The laws of physics may not apply in the invisible nanoworld. Sometimes, a negligible amount of energy that exists between particles exerts a tremendous influence throughout. Yet, there is still a general lack of understanding of the forces... Read More
UNIST received 1 Gold, 6 Silver, and 2 Special awards at the 25th Samsung Humantech Paper Awards ceremony.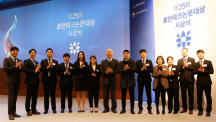 Thirteen UNIST students have been recognized for their excellence in academic and research work at the 25th Annual International Samsung Human-Tech Paper Awards ceremony. This year's award ceremony took place in Samsung Electronics Se... Read More