The ceremony to mark the opening of the new research center was held on August 30, 2019.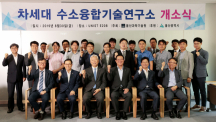 UNIST announced today that it held a grand opening ceremony and signboard-hanging ceremony of its new hydrogen-specialized research center. The new center will serve as a dedicated research center for the successful research and development... Read More
Their findings have been published in the August 2019 issue of Nucleic Acids Research.
It has been also featured as NAR's Breakthrough Articles.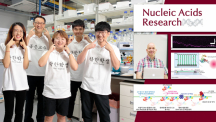 Like the hurdle runners, the principle of protein movement is found by jumping around DNA. Using this principle of rapid movement and damage detection, it is expected that clues can be found in the treatment of various genetic diseases, inc... Read More