From Samsung's Future Tech Fostering Projects to new book announcement … inspiring stories of UNIST gained media attention.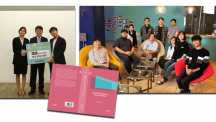 《Editor's Note: UNIST has attracted much attention recently, as its name was mentioned on Korean media through the inspiring stories of its students and faculty. Through this, UNIST had an excellent opportunity to expose itself to the publi... Read More
Their findings have been published in Nature Communications September 27, 2019.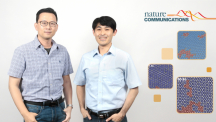 A team of researchers, affiliated with UNIST has succeeded in providing real-time visualization of the molecular changes from a solid to a liquid. This breakthrough has been led by Professor Chae Un Kim and his research team in the Departme... Read More