The 2020 Design Show UNIST 2020 will be held from November 13 to 17, 2020.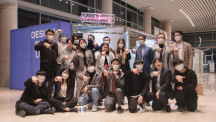 For students majoring in design, a graduation exhibition is an end of their study and a time of transition. With this exhibition, we wanted to present our shift from design students towards creators who can contribute to society through des... Read More
A research breakthrough by Distinguished Professor Sang Il Seok has been selected for 2020 National Top 100 R&D Performances.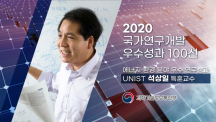 Every year, the Korean Ministry of Science and ICT (MSIT) selects and announces the nation's top 100 outstanding research performances to inspire an interest of the general public in science and technology. A recent breakthrough by Distingu... Read More