The signing ceremony of MoU between UNIST and Ulan Metropolitan City took place on February 4, 2021.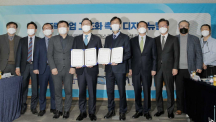 UNIST and Ulsan Metropolitan City have embarked on an effort to successfully promote the Digital New Deal in Ulsan region. On February 4, a ceremony to mark the signing of a Memorandum of Understanding (MoU) between UNIST and Ulsan Metropol... Read More
Professor Sarah Kang has been appointed to serve as a co-chair of the Climate Dynamics Panel (CDP).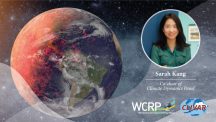 Sarah Kang, Professor in the School of Urban and Environmental Engineering at UNIST has been named to serve as a co-chair of the Climate Dynamics Panel (CDP). Professor Kang will be appointed for a two-year term of office, beginning 2021. C... Read More