UNIST held the 2021 virtual Matriculation ceremony to welcome 378 newly admitted students on February 24, 2021.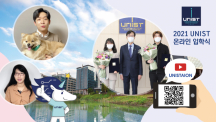 In light of the COVID-19 pandemic, the 2021 matriculation has been completed entirely online. Instead of the usual in-person matriculation, the pre-recorded online celebration has been broadcasted and delivered via the YouTube channel of UN... Read More
KwonIn Yoon (Department of Industrial Engineering) won the grand prize at the 2021 Ocean Fisheries Big Data Utilization Idea Competition.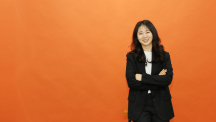 A student, affiliated with the Department of Industrial Engineering within the College of Information-Bio Convergence Engineering at UNIST distinguished herself at the 2021 Ocean Fisheries Big Data Utilization Idea Competition. At the compe... Read More