The work by Distinguished Professor Feng Ding from IBS CMCM at UNIST has been appeared in ACS Nano on March 22, 2021.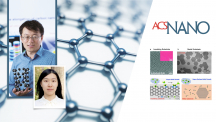 The thinnest material, graphene, is the most promising materials for many applications, such as in electronics, energy storage and etc. For high performance electronic applications, synthesizing graphene directly on an insulating substrate... Read More
Dr. Cheol Soo Ahn, founder of the Circle Founation visited two reseach sites of UNIST on April 20, 2021.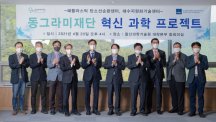 The Circle Foundation (formerly Ahn Cheol-soo Foundation) has visited two research sites of UNIST that were selected for the 2020 Circle Foundation Innovation Science Project on Tuesday, April 20, 2021. The two research centers are the UNIS... Read More