Their findings have been published in the online version of Advanced Materials on March 11, 2021.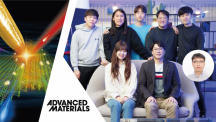 A research team, led by Professor Kyoung-Duck Park in the Department of Physics at UNIST has succeeded in investigating and controlling the physical properties of naturally-formed nanoscale wrinkles in two-dimensional (2D) semiconductors. T... Read More
The fourth residency project by Artists CheolMin Kim and YeNa Lee will be exhibited at Science Cabin in an open studio format until June 10, 2021.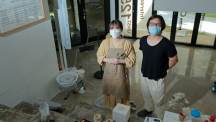 The Science Walden Center unveiled its fourth 2021 residency project, dedicated to blending art and science. Started on May 11, the new residency project, dubbed 'Pottery Cabinet: From Trash to Treasure' proceeded for a month. It will be ex... Read More