The opening ceremony of 2nd AI Novatus Academia took place at UNIST AI Innovation Park on July 30, 2021.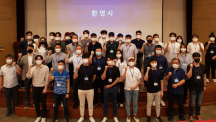 On July 30, UNIST held the opening ceremony for the new students of the second term of its AI Novatus Academia certification program to congratulate their new learning journey. A total of 37 trainees attended the ceremony, which took place... Read More
Their findings have been published in the online version of J. Mater. Chem. A, ahead of print, on May 21, 2021.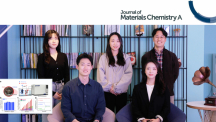 A research team, led by Professor Guntae Kim in the School of Energy and Chemical Engineering at UNIST has announced a breakthrough in technology that efficiently converts liquid ammonia into hydrogen. Their findings have also attracted sig... Read More