In the 2022 rankings, UNIST has risen to South Korea's 5th best university, moving up one place from its ranking last year.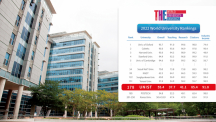 UNIST continues to be recognized as an elite engineering and science school worldwide, according to the latest Times Higher Education (THE) World University Rankings. Released on September 2, the 2022 edition of THE World University Ranking... Read More
Seungjin Lee and JongHwa Park have been appointed to a faculty position at KENTECH and Kongju Nat'l University, respectively.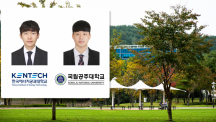 UNIST has announced the appointment of two of its alumni as assistant professors at Korea Institute of Energy Technology (KENTECH) and Kongju National University, respectively. Seungjin Lee (Advisor: Professor Myoung Hoon Song) and JongHwa... Read More