The application period for both contests end on Sunday, October 31, 2021.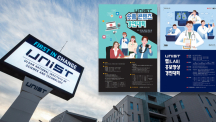 UNIST Public Relation Team is recruiting participants for a social media contest, called 'Short-Form Video Content Contest,' in which all UNIST members are welcomed to participate. Another video challenge, called 'Research... Read More
Professor KwanMyung Kim's design team wins 'Best of the Best' at 2021 Red Dot Design Award!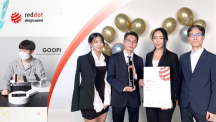 The Department of Design at UNIST has once again been recognized for design excellence, worldwide. They announced that its new product design concept for elbow joint rehabilitation, called GOOPI has been awarded a 'Red Dot: Best of th... Read More