From Scientist of the Month Award to POSCO TJ Park Science Fellowship … Inspiring Stories of UNIST Gained Media Attention.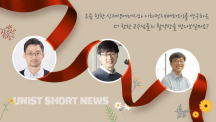 《Editor's Note: Professors in the School of Energy and Chemical Engineering at UNIST are doing splendid work in their respective field of studies. Here is a brief summary of those inspiring stories.》 ■ Professor Changduk Yang Honored with... Read More
The signing ceremony of MoU between UNIST and the University of Strathclyde took place on October 5, 2021.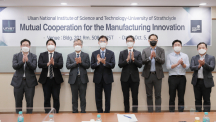 UNIST is endeavoring to strengthen international cooperation and partnerships to advance manufacturing innovation. On October 5, UNIST has partnered the University of Strathclyde to develop and deliver innovation projects. In light of the r... Read More