The ceremony to commemorate and display gratitude for Duksan Group took place at Koreana Hotel in Seoul on November 4, 2021.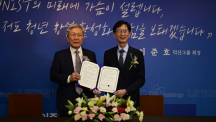 "My heart flutters, knowing that the kind of future UNIST aims to create closely resembles the kind of future I imagine. I will do my utmost to revitalize the youth startups in Ulsan!" UNIST is pleased to announce that it has re... Read More
Professor Sung-Deuk Choi has received the prestigious distinction at the 2021 Doosan Yonkang Academic Award for the Environment.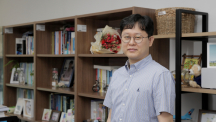 Sung-Deuk Choi, Professor of Urban and Environmental Engineering at UNIST, has been honored with an excellence award for this year's Doosan Yonkang Academic Award for the Environment. Professor Choi was presented with an award plaque... Read More