The award ceremony took place at the 2021 Environmental R&D Public Opinion Forum and Joint Performance Presentation Conference.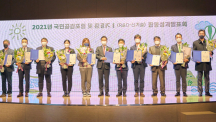 Wonyoung Choe, Professor of Chemistry at UNIST has been selected for excellence and merit in environmental technology development and given a commendation from the Minister of Environment. It has been recognized for its achievements in deve... Read More
Recruitment of in-person participants for the '2022 One Day Lecture' series!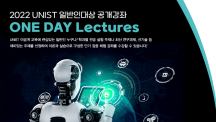 UNIST has organized a series of public lectures on selected topics in science and technology in an effort to foster innovation in S&T education. These public lectures not only promote UNIST's excellent research and teaching but al... Read More