Their findings have been featured on the cover of the printed edition of JACS.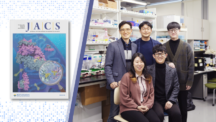 A research team, jointly led by Professor Kang Byeongheon and Professor Lee Changwook in the Department of Biological Sciences at UNIST has succeeded in identifying the mitochondria-targeted antioxidant mitoquinone (MitoQ) as a potent inhib... Read More
A special art-science concert, dubbed 'Farewell, Hello!' is scheduled to be held at UNIST on January 26, 2022.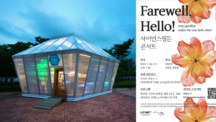 A new art-science concert by Science Walden Center is scheduled to be held at UNIST on Wednesday, January 26, 2022. The purpose of this event is to commemorate the end of the Science Walden projects. The concert will be held at Kyungdong Ha... Read More