Dr. Ashiwini Sawant, 2019 Ph.D. graduate from UNIST, has been appointed as an assistant professor at IIT Guwahati.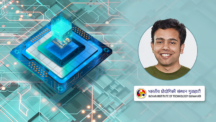 The Department of Electrical Engineering at UNIST has announced the appointment of its graduate as an assistant professor at the Indian Institute of Technology Guwahati. Ashiwini Sawant (Advisor: Professor EunMi Choi) is an alumnus who has... Read More
The signing ceremony of MoU between UNIST and KAI took place on February 23, 2022.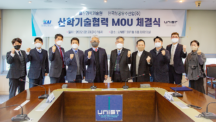 UNIST has joined hands with the Korea Aerospace Industries Ltd. (KAI) to take the lead in the field of advanced manufacturing technology research, thereby marking a major step forward for South Korea's space sector. A ceremony to mark... Read More