Distinguished Professor Sang Il Seok won the Order of Science and Technology Merit Ungbi!
UNIST Signs Cooperation MoU with POSCO Chemical Co., Ltd.
KHNP Signs Joint Cooperation Agreement with Haeoreum Alliance Regional University!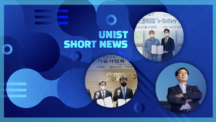 《Editor's Note: Editor's Note: UNIST has attracted considerable public attention recently, as its name was mentioned in both media and academic events. Here is a brief summary of recent news and events at UNIST.》 ■ Distinguished Professor S... Read More
The award ceremony took place remotely at the 2022 Subcommittee Meeting of the Korean Physical Society on April 20, 2022.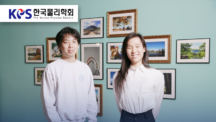 Two researchers from UNIST have been honored with the '2022 Young Physicist Awards' by the Korean Physical Society (KPS). The recipients are Jin Kyun Kim (Advisor: Professor Chae Un Kim) and Daeseong Yong (Advisor: Professor Jae... Read More