The work by Distinguished Professor Feng Ding at UNIST has been published in the October 2022 issue of Nat. Nanotechnol.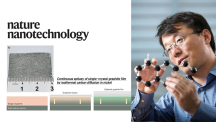 High-quality graphite has excellent mechanical strength, thermal stability, high flexibility and very high in-plane thermal and electric conductivities and, thus, is one of most important advanced materials for many applications, such as be... Read More
The award ceremony took place in Hotel Hyundai by Lahan Ulsan from October 28, 2022.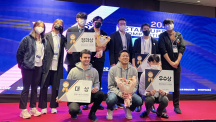 The 2022 X-IST Startups Competition ended successfully on October 28, 2022. Sponsored by the Ministry of Science and ICT (MSIT), this is an annual joint startup competitions among promising startups from the major institutes of science and... Read More