The signing ceremony of MoU between UMRC and Hankook Research took place on November 24, 2022.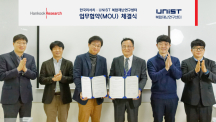 UNIST Multi-Hazards Research Center (UMRC) has recently embarked on a new partnership with Hankook Research Co.,Ltd. in an effort to strengthen the linkage and cooperation, such as the sharing and collaboration of research data in various d... Read More
The 2022 Ulsan Global Advanced Manufacturing Forum took place on November 25, 2022.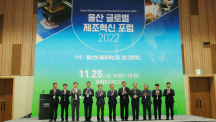 A forum for exploring the direction of manufacturing innovation in the new era of digital transformation took place in Ulsan on November 25, 2022. Jointly organized by UNIST and Ulsan Metropolitan city, the 2022 Ulsan Global Advanced Manufa... Read More