The 2023 New Student Orientation Welcome Ceremony took place from February 20 to 23, 2023.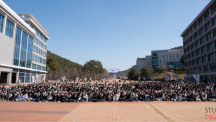 UNIST welcomed the Class of 2027 on February 20, 2023, with a traditional ceremony for all new undergraduate first-year, transfer, and exchange students. New Student Orientation has been designed to introduce the wide array of academic, int... Read More
The award presentation ceremony took place on February 17, 2023.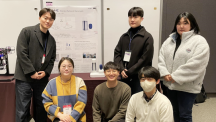 A design team, led by Professor Hui Sung Lee in the Department of Design at UNIST has recently been honored with the Excellence Award at the 18th Korea Robotics Society Annual Conference Robot Engineering & Design Show, also known as th... Read More