Their findings have been published in the March 2023 issue of Chem.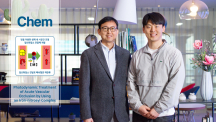 Abstract Retinal vascular occlusion (RVO) is a common cause of visual impairment. Although several approaches, including vasodilators, have been explored to treat retinal vascular occlusion, there is no proper method to treat this obstructi... Read More
The signing ceremony of MoU between UNIST and Korea Zinc Co., Ltd. took place on March 31, 2022.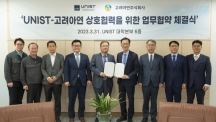 UNIST has recently embarked on a new partnership with Korea Zinc Co., Ltd. to create new opportunities for students and research collaborations. Through this agreement, the two organizations have decided to increase synergy effects on resea... Read More