Their findings have been published in the April 2023 issue of ACS Energy Letters.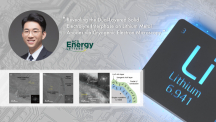 Abstract It is crucial to comprehend the effect of the solid electrolyte interphase (SEI) on battery performance to develop stable Li metal batteries. Nonetheless, the exact nanostructure and working mechanisms of the SEI remain obscure. He... Read More
Professor Hui Sung Lee received the commendation of MOTIE at the the the '58th Invention Day Ceremony' held on May 12, 2023.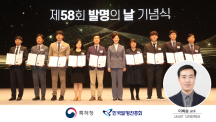 Professor Hui Sung Lee from the Department of Design at UNIST has been awarded commendation by the Minister of Trade, Industry and Energy (MOTIE) at the '58th Invention Day Ceremony'. This recognition was conferred in light of P... Read More