The work by Distinguished Professor Bartosz A. Grzybowski has been published in the March 2023 issue of Advanced Materials, ahead of its publication.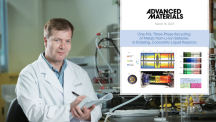 In a world that is slowly distancing itself from carbon-based energy, there has been a meteoric rise in the use of lithium-ion batteries as a next-generation energy storage solution. However, this has resulted in another problem – an... Read More
The competition application period is now open and will end on Friday, June 30, 2023.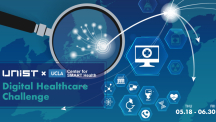 A digital solution competition based on medical data, known as the 'Digital Healthcare Challenge by UNIST X UCLA Center for SMART Health', is set to hold its contest beginning May 18, 2023. This prominent event is jointly hosted... Read More