Professors Hwang Kim, Hui Sung Lee, Kyungho Lee, and their respective design teams have been recognized for design excellence at the Red Dot Design Award 2023.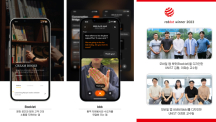 The Department of Design at UNIST has once again been recognized for design excellence, worldwide. Recently, it was announced that two of their new communication design concepts have been honored with awards at the prestigious Red Dot Desig... Read More
The signing ceremony of MoU between the two organizations took place on August 14 at the Industry-University Convergence Campus of UNIST.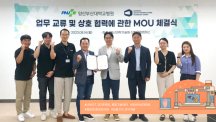 UNIST, in collaboration with Pusan National University Yangsan Hospital, has embarked on an exciting joint venture to research and develop advanced 3D printing medical device technology. The UNIST 3D Printing Convergence Technology Center r... Read More