The study findings have been published in the Nature Energy on August 28, 2023.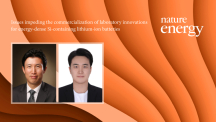 Abstract Silicon is a promising alternative to the conventional graphite anode in high-energy lithium-ion batteries owing to its high gravimetric capacity. However, intrinsic issues, such as severe volume expansion during cycling, have plag... Read More
Researchers HyunYoung Choi and TaeJun Sung from IRIS lab were recognized for their outstanding contributions to satellite-based environmental monitoring research.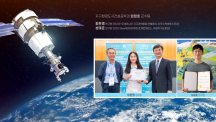 A team of researchers, led by Professor Jungho Im from the Department of Civil Urban Earth and Environmental Engineering at UNIST, has been honored with awards at domestic and international conferences for their outstanding contributions to... Read More